Cubas Struggling Economy Needs a Jolt
|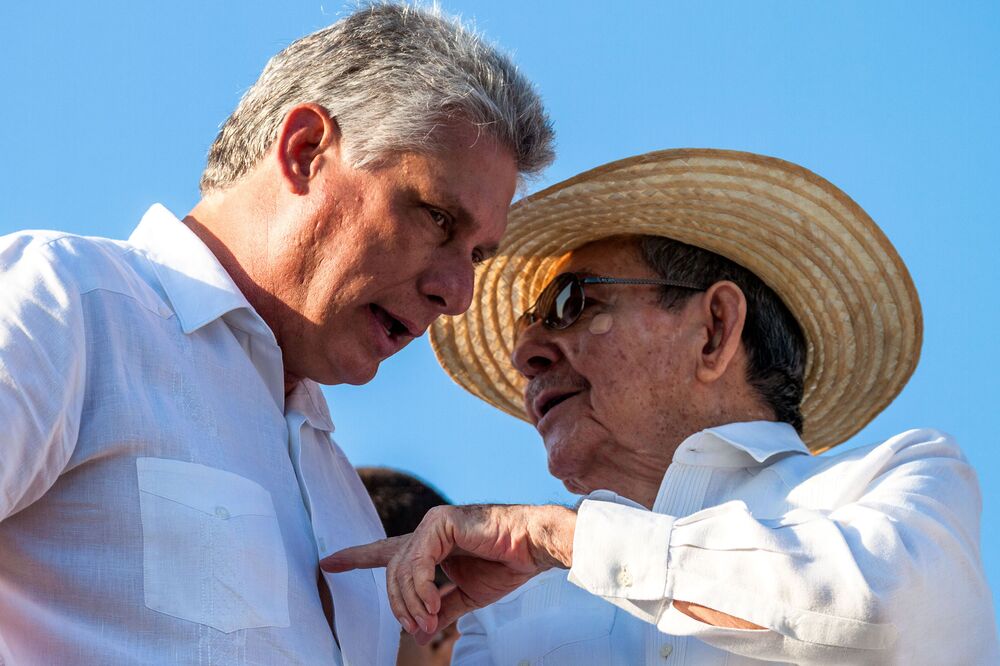 To survive in Cuba, Alejandro Menéndez has kept one step ahead of the Communist government's long reach. He used to shoot photographs for the alternative magazines that began to pop up when Raúl Castro assumed the presidency after his ailing brother Fidel stepped aside in 2006. After a crackdown on the independent press a few years ago, Menéndez and some friends started a music label they christened Band Era, a play on the Spanish word for flag. So far they've avoided scrutiny by eschewing political messages of any kind, he says.
Now, Cuba is approaching its most significant political transition in Menéndez's lifetime. For the first time since the brothers led the revolution in 1959, the island nation of 11.5 million will be ruled by someone other than a Castro. Fidel died in 2016 and Raúl is set to formally cede the presidency when the National Assembly convenes on April 18. He'll be passing the baton to Vice President Miguel Díaz-Canel, 57, who personifies a younger generation of technocrats who have come up through the party ranks.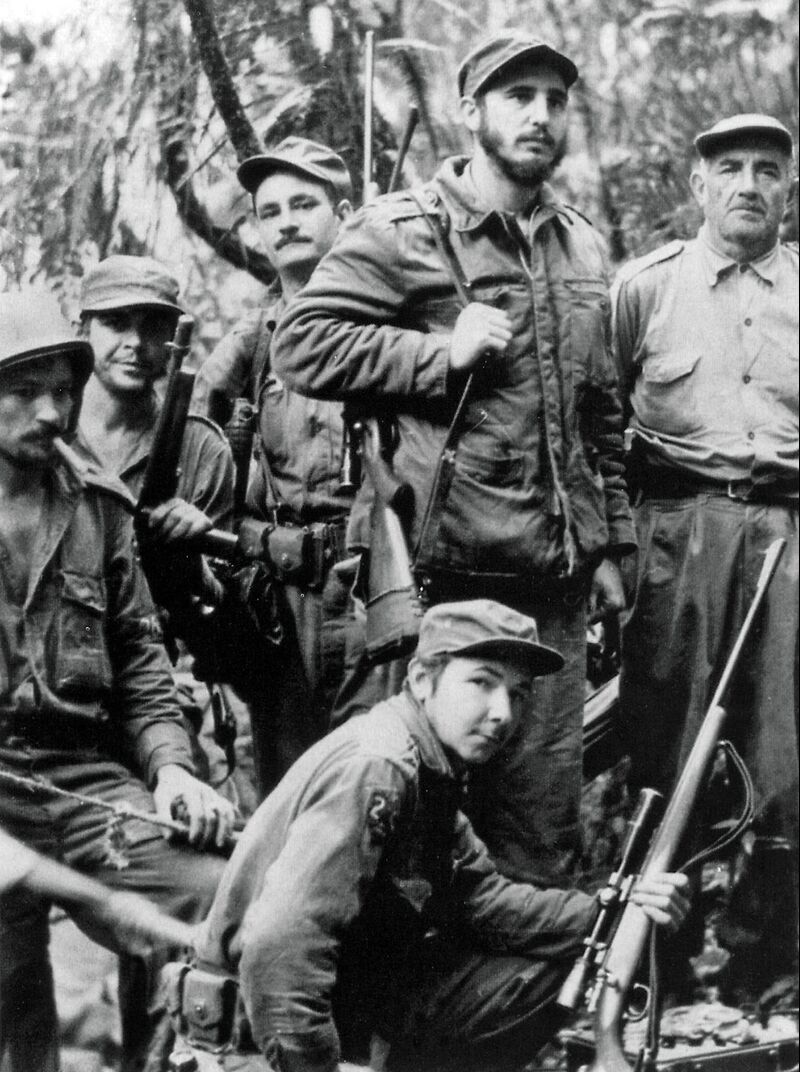 While analysts ponder whether Díaz-Canel will be more open to loosening the government's tight grip on the economy, Menéndez is skeptical. In his studio, which is filled with top-notch recording equipment, all imported, the 30-year-old says Cubans his age are more interested in tracking the performance of top soccer teams, like Real Madrid or Barcelona, than those of national politicians. "Right now, I feel a profound sense of apathy," he says.
The sentiment appears to be widely shared. Even for a country that limits political campaigning, the streets of Havana were eerily quiet in the days before the National Assembly was to meet to formalize the transition. There were no posters advertising the historic event, or visible signs of stepped-up security in public spaces like the Plaza de la Revolución or in front of the Capitolio.
Hardly any of the Cubans interviewed for this story say they expect Raúl's successor to launch reforms to spur the economy, which is growing at its slowest pace in two decades, according to World Bank figures. Low prices for the country's most important commodity exports, sugar and nickel, are partly to blame, as is reduced assistance from foreign patron Venezuela. Hopes of a loosening of the U.S. embargo kindled by President Barack Obama's 2016 visit to the island have been snuffed out by the Trump administration's decision to tighten restrictions on travel and trade.
Longtime Cuba watchers say the economy hasn't been this weak since the so-called Special Period after the Soviet Union's collapse, which forced the government to drastically ration food and fuel. "It's not as severe, but right now the challenges are clearly the worst they have been since the 1990s," says Carmelo Mesa-Lago, a Cuban-born economist who's on the faculty at the University of Pittsburgh. "Fidel managed to come out of it then by doing modest economic reforms. They won't have a Castro this time."
Could the economic strain cause a lifelong party apparatchik like Díaz-Canel to morph into a free-market maverick, as happened with Russia's Mikhail Gorbachev or China's Deng Xiaoping? Not likely. "The party picked Díaz-Canel because they see him as a loyal person who's not going to change anything," says Mesa-Lago. "You have this entrenched bureaucracy that clearly sees the nonstate sector, the private sector, as a threat."
A former minister of higher education and an engineer by training, Díaz-Canel rose up through the Communist Party to become vice president in 2013, the highest rank ever achieved by someone born after the revolution. His rise to the presidency is a testament to his survival skills; several contemporaries who were being groomed for the same job ended up banished to far-flung provinces or low-ranking ministries. "He's young and he's not a military guy, and in that way he's different," says Jose Fernandez, who was an assistant secretary of state under Obama. "But he's a product of the system. He'll be constrained in what he can do exactly because he's not an historic figure."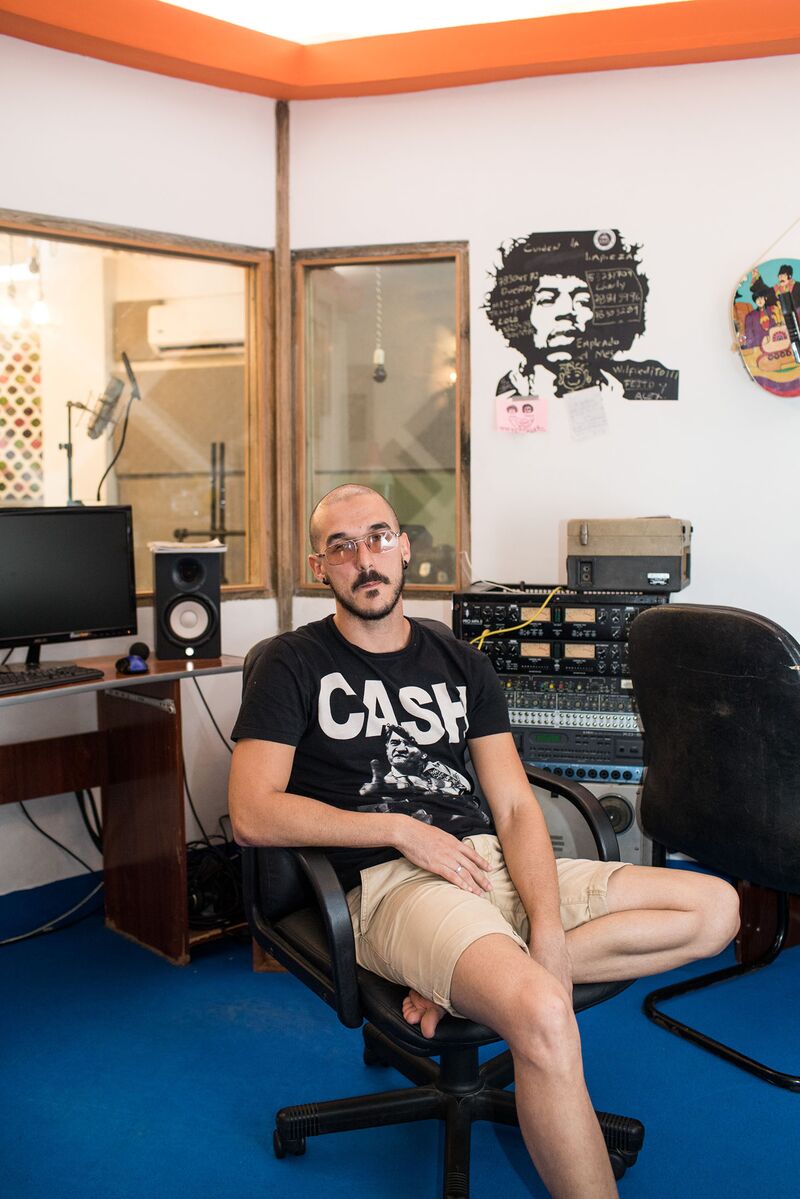 Raúl will remain head of the Communist Party while the military controls vast swaths of the economy, including tourism, which accounts for almost 10 percent of gross domestic product when related spending is included. "He will have to be a high-wire artist, balancing the interests of the different groups," says Pedro Freyre, a Cuban-American lawyer based in Miami who represents U.S. companies that want to do business on the island.
In public appearances, Díaz-Canel has stuck to boilerplate Communist Party language, making vague promises that he will be responsive to the will of the people. Yet in a leaked video of a private meeting with party leaders last year, he showed a hard-line streak, railing against the U.S., threatening to shut down media that was "against the revolution," and dismissing economic change as a tool of imperialism. Some saw it as a revelation of his true character; others suspected an orchestrated effort to raise his profile in advance of Castro's retirement.
Díaz-Canel will be charged with fixing an economy so full of distortions that trained professionals have left their government jobs because they can earn far more driving taxis for tourists or renting their homes on Airbnb. To address the problem, the government will have to carry out a long-delayed unification of the Cuban peso, in which local prices and wages are denominated, and the convertible peso, which is used at retail outlets run by the government as well as in a variety of commercial transactions involving state enterprises. The system is a jumbled mess of prices and exchange rates. Unifying the currencies is seen as a key step toward allowing broader economic reforms and attracting foreign investors. 
With Venezuela in free fall, Díaz-Canel may not be able to count on support from that longtime ally for much longer. Jorge Piñon, director of the Latin America and Caribbean energy program at the University of Texas at Austin, estimates that shipments of Venezuelan oil, once as high as 115,000 barrels per day, have fallen by at least 40 percent in the past decade. They are still worth about $1.1 billion annually, though, and if they disappear altogether, "I don't believe Cuba has the cash flow" to pay its oil bill, Piñon says.
If Venezuela cuts off aid, the government will need to find new sources of revenue. A decade ago, the government announced a series of policy changes that were supposed to pave the way for more private enterprises and greater foreign investment. It wasn't quite an embrace of capitalism, but it represented a marked change from central planning—akin to retrofitting one of Havana's ubiquitous Soviet-era Lada sedans with a modern engine.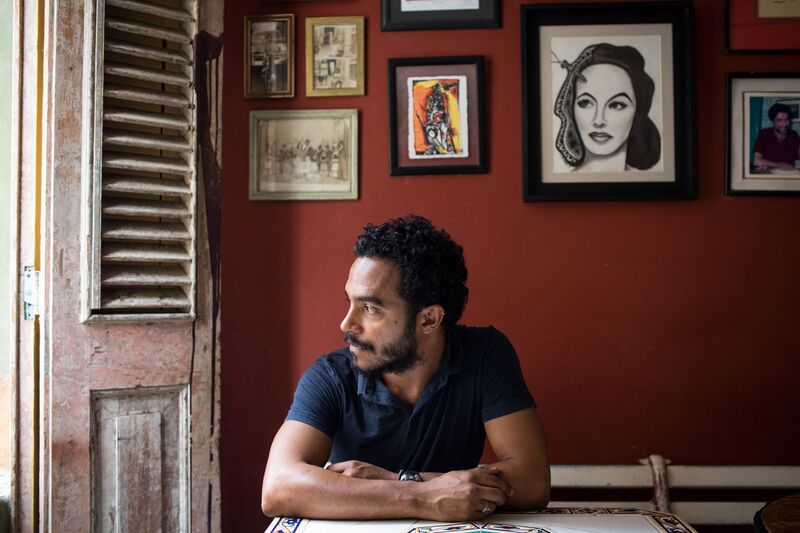 The number of self-employed Cubans has since grown fourfold to more than half a million. Yet the Communist Party bureaucracy is loath to sacrifice a big chunk of its income from state-run companies to small entrepreneurs setting up competing businesses. For every reform, they seem to add a new tax or regulation, analysts say. Meanwhile, foreign investment has been slow to materialize as the government drags its feet in approving applications for new joint ventures.
Joao Diezcabeza, who runs a small cafe called Arcangel in the heart of Havana, hopes Díaz-Canel will find a way to chart his own path. "I respect the fact that Fidel and Raúl have defended their ideals until the end," he says. "But with someone new, he won't have that obligation or that weight, which is also good. Perhaps that's a less romantic version of what is 'revolution,' but I think that's good for progress." —
Read more: http://www.bloomberg.com/news/articles/2018-04-18/can-d-az-canel-turn-cuba-s-economy-around